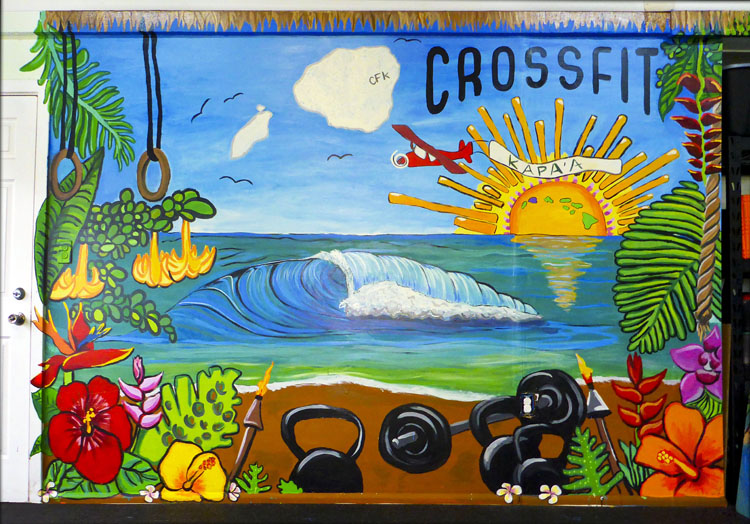 Kapaa Middle School art students contributed their talents by designing and painting a mural for local business, Crossfit Kapa'a. Business owner and coach, Charlotte Psailla, visited our class to talk about health, fitness, and propose her ideas for a mural.

Students were challenged to design an image that captures the essence of Kauai's Eastside beauty, Crossfit-style fitness, and the company's logo. They worked in teams to generate ideas and sketch rough drafts which were later reviewed, revised and refined. The final image is a combination of the best elements from each group's proposal.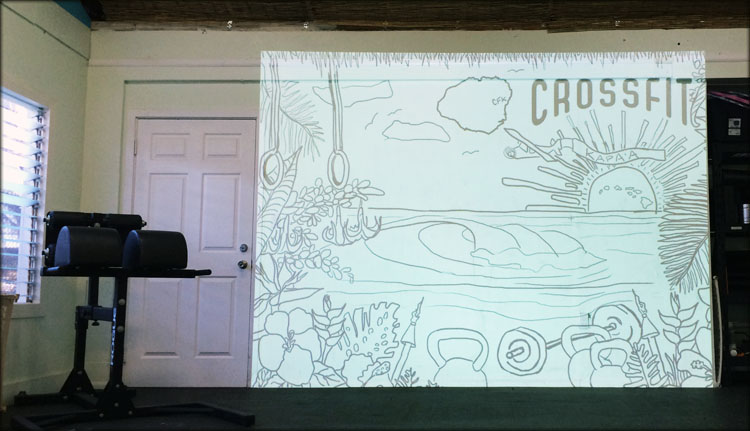 For an accurate enlargement, we projected a black and white version of the design on the wall while students painted. Beginning with underpainting and background colors, layers of color and details were added over several painting sessions. Dedicated student volunteers gave weekend hours to help complete the painting.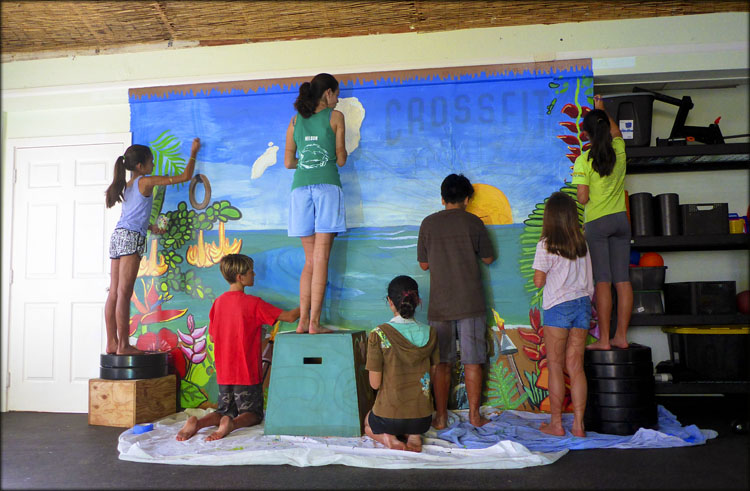 Student volunteers were awarded with 4 sessions of free Crossfit Teens classes. Their efforts were also celebrated during a final "mural unveiling" party with all of the Crossfit community. This was a fantastic real-world application and service learning opportunity for Kapa'a Middle School art students. Thank you Crossfit Kapa'a for partnering with our students, and for your mission "To help Kauai's residents and visitors alike enjoy the highest level of functional fitness through a supportive community, top quality coaching, and a safe facility."