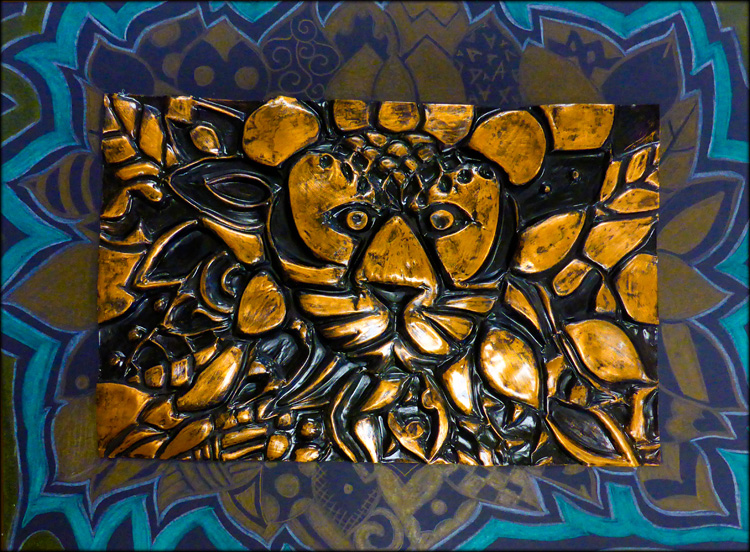 Copper Tooling has become a favorite medium that I bring back every year due to popular demand. Although the same techniques are employed, I always change the project theme to keep things interesting. In past years we explored abstract designs with colorful borders, and Hawaii's endangered species. This year's theme involved exotic animals from lands far away.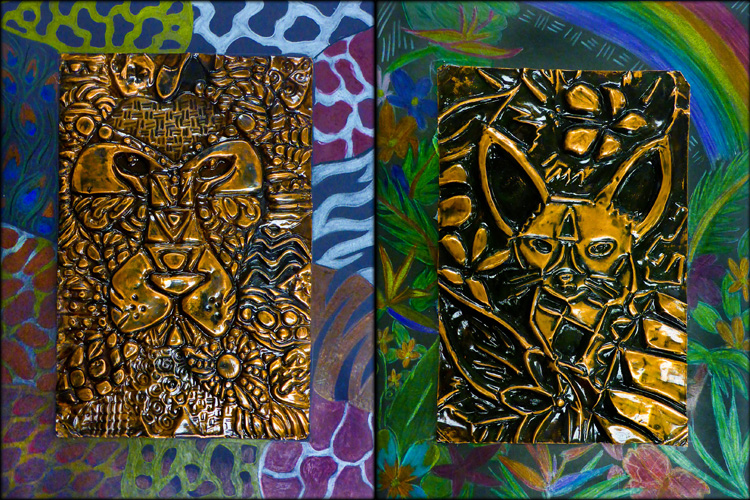 This art teacher believes in research and planning before launching in to any major project, and copper repousse is no different. We spent two full lab days exploring various animals, sketching ideas, and taking notes on common names, species, habitat, and interesting facts.
Once a basic contour of the exotic animal face was established, students filled it in with designs and textures. For ideas I had them enter "zentangle animals" into their search browser. Stylizing the frontal image and adding additional texture to the face resulted in a much more complex and interesting design.
A final drawing on paper followed the sketchbook planning activities. This drawing was transferred directly onto the copper foil, leaving a slightly indented image. The longest and most labor-intensive part of this project involved tooling and chasing techniques to create a 3-dimensional relief using wooden tools to rub and stretch the copper.
Final steps included antiquing the copper with liver of sulfur, polishing with steel wool, and protecting with a high gloss acrylic varnish. For display, students used colored pencils on black railroad board to finish the composition with a creative border.