Summertime is my favorite time of year. Months off from school, mango season, beach days, and time for projects are only a few reasons why summer rocks! Aside from a short visit to California, we spent most of the summer vacationing at home and enjoying all that Kauai has to offer!
Between multiple house projects and chores, I also found some fun time for simple sketching… It's been a while since I played around with watercolor pencils.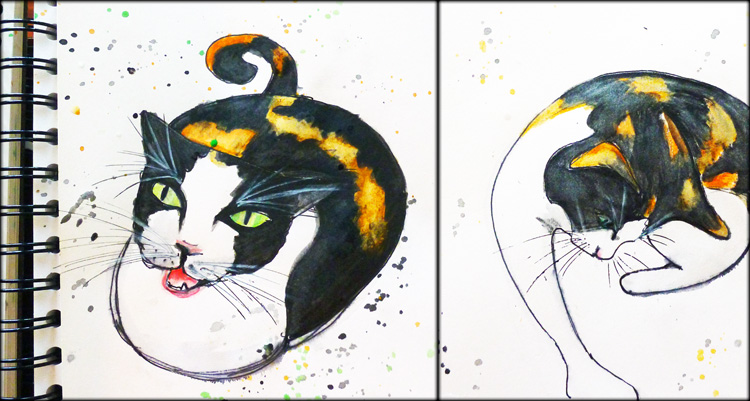 By the looks of it, I was most inspired by delicious fruit this summer! It's impossible to count the hours I spent collecting, slicing, freezing, dehydrating, and baking mango recipes. Our cat, Callie, also enjoys the extra company around the house and makes sure to get in some extra attention with her cuteness.