This project was one of several end-of-year activities focused on drawing the human face and figure. When I surveyed students at the very beginning of the year, many of them expressed an interest in learning how to draw people. What started off as a quick introductory lesson resulted in some fantastic final drawings!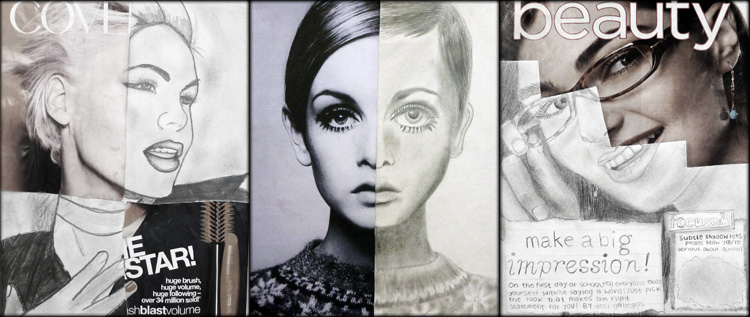 Requirements for the picture selection were fairly open as long as students chose a photograph of a person and cut it so that they were able to draw at least half of the face. Some students opted to print a picture from the Internet, while others hunted through my magazine collection for a good portrait.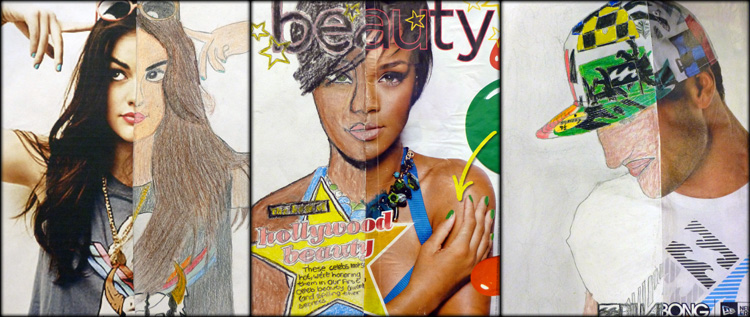 I allowed students to choose whether they wanted to use colored pencils, or do a value study with regular graphite. In many cases students completed one of each! Dividing the photograph could be approached in a creative way as well, with zig-zag cuts, torn edges, and interesting angles.