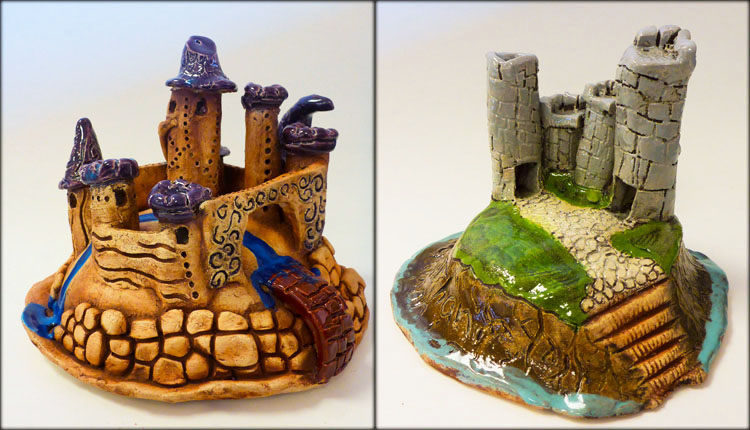 What could be more whimsical than a hand-crafted miniature castle? After studying medieval castle architecture, terminology and function, students came up with their own creative designs.
Beginning with clay slabs draped over newspaper armatures, each student created a "motte," or earthwork mound on which to build their castle. Next they constructed a number of cylinders that would become tower structures with spires or crenelation at the top. Most of the castle pieces were built using slab construction to maintain hollow forms.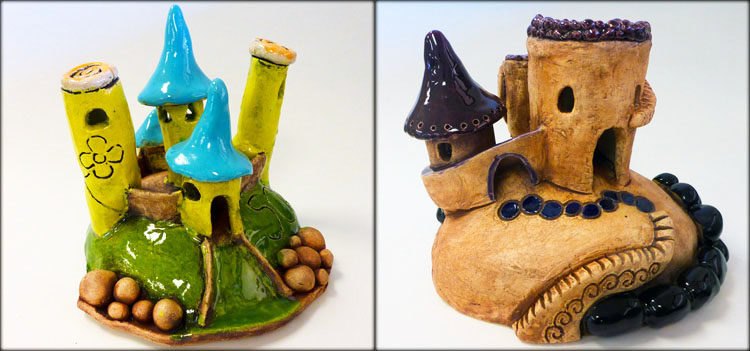 Once the towers were formed and attached, students carved out windows and doors and added stone or brick texture. Walls and walkways connect the towers and allow the viewer's eye to wander through the sculpture, going in and out of doors, across bridges, and up winding staircases.

Although students started off with a general plan mapped out in their sketchbooks, the process took on an organic and spontaneous nature. Generally students worked from the center moving outward, adding details and improvising along the way. A final detail included each student's family crest (or last name) carved into the wall of the castle.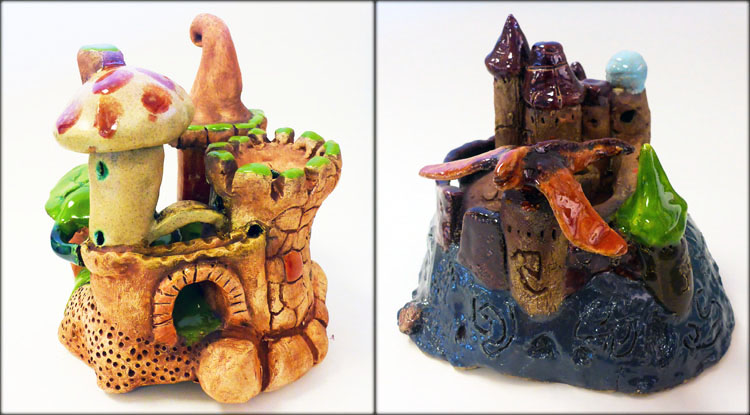 After bisque firing, the castles were finished with an iron oxide stain and the addition of selective glaze colors. The reddish-brown stain creates an earthy natural look and highlights texture by creating contrast. The limited color palette enhances unity and allows students to experience the magical glaze transformation that happens during firing.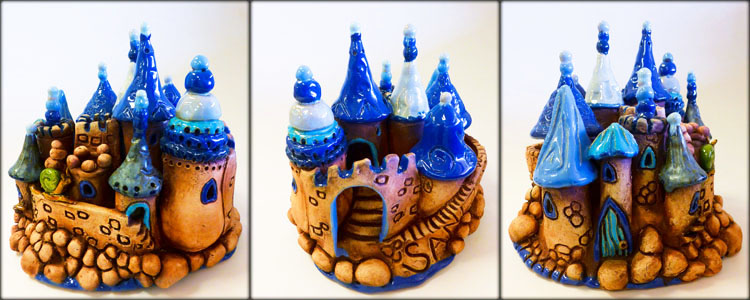 The three views of my example above shows a variety of sculptural detail that can only be witnessed by moving around the castle and looking from all sides. While the photos can show the general idea, these creative artworks are best viewed in person!