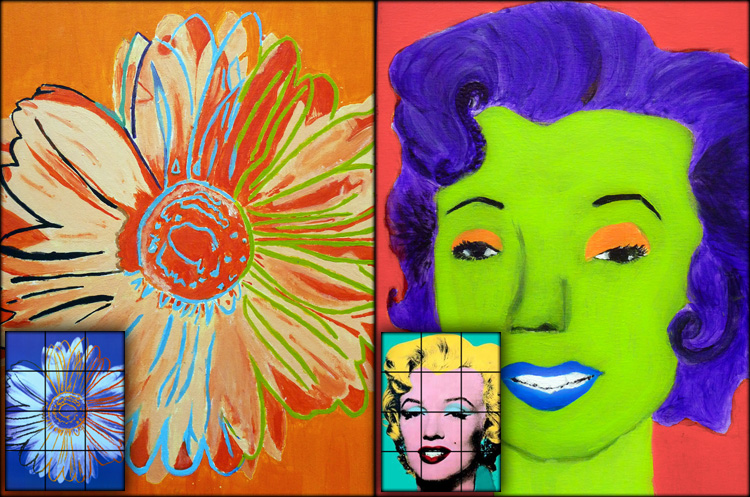 Students "complemented" a master painter by choosing to reproduce one of her/his most famous paintings using colors that are complementary (opposite on the color wheel) to the original. Advanced Art students were required to apply skills in a new context while learning to paint with acrylic on canvas. The original painting can be seen in the bottom left corner of each image, with the student's complementary version behind.

Students followed several steps in a lengthy process before achieving their final results. They began with research, preliminary sketches, color wheel painting, and measuring a proportionate grid. They worked closely with their sketchbooks throughout the painting process, referring to their notes, sketches, and color wheel.

Once the paintings were complete, students wrote an Artist Statement reflecting on the process, and comparing their final complementary painting with the original "master." View a sample here!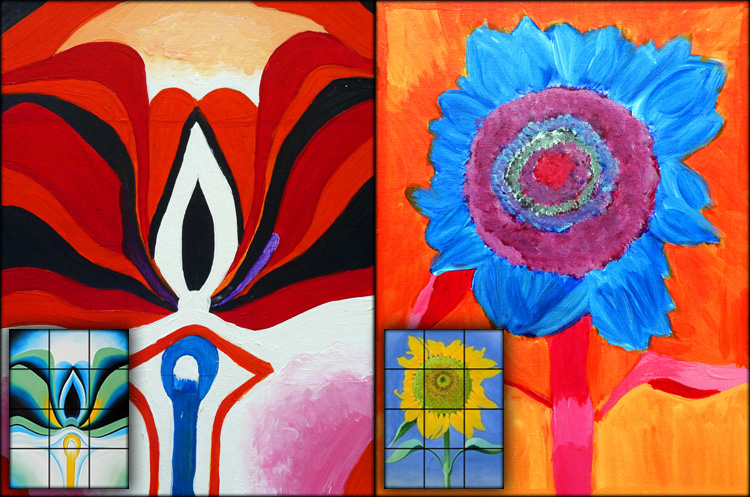 I'm so proud of my students for their hard work and great effort! More samples of Complement A Master paintings are currently on view in the KMS office and G-101 Art Room display cases!